How famous is Priyanka Chopra in America?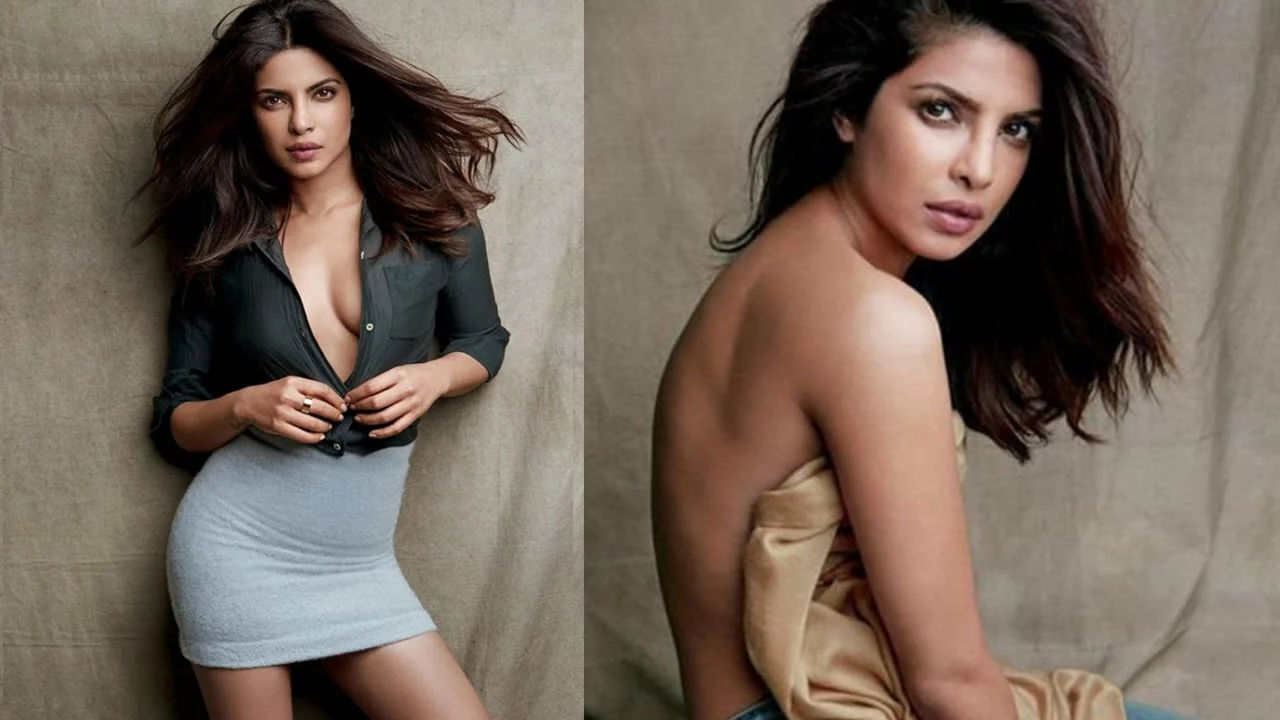 May, 1 2023
Introduction: The Global Fame of Priyanka Chopra
As someone who closely follows the entertainment industry, I've been observing the rising fame of Indian actress Priyanka Chopra. From her humble beginnings in Bollywood to her incredible success in Hollywood, Priyanka has become a household name in many parts of the world, including America. But just how famous is she on this side of the globe? In this article, we'll explore Priyanka Chopra's fame in America, covering various aspects of her life and career.
The Crossover: Quantico and Beyond
Priyanka's big break in America came when she landed the lead role in the ABC television series Quantico. The show, which premiered in 2015, was a critical and commercial success, catapulting Priyanka to international fame. Since then, she has appeared in several Hollywood films, such as Baywatch and Isn't It Romantic, further solidifying her status as a global star. Her ability to seamlessly transition from Bollywood to Hollywood has undoubtedly played a significant role in her growing fame in America.
Priyanka Chopra and American Media
Another factor contributing to Priyanka's fame in America is her frequent appearances in popular American media outlets. From magazine covers like TIME and Vogue to talk shows like The Tonight Show Starring Jimmy Fallon and The Ellen DeGeneres Show, she has become a regular presence on American screens. These appearances not only showcase her charisma and talent but also help familiarize American audiences with her work and personal life, making her a more relatable figure.
Breaking Barriers: A South Asian Icon
As one of the few South Asian actresses to achieve mainstream success in Hollywood, Priyanka Chopra has become a symbol of representation and diversity in the entertainment industry. Her trailblazing career has inspired and paved the way for other South Asian actors and actresses to pursue opportunities in Hollywood. By breaking down these barriers, Priyanka has not only gained fame in America but also contributed to a more inclusive and diverse entertainment landscape.
Social Media Presence: Connecting with Fans
With over 60 million followers on Instagram and over 26 million followers on Twitter, Priyanka Chopra's social media presence is undeniably impressive. Her active engagement with fans through these platforms has allowed her to form a strong connection with her American audience. By sharing glimpses of her life, work, and causes she's passionate about, Priyanka has cultivated a loyal and dedicated fanbase in America and across the globe.
Philanthropy and Activism: Beyond Entertainment
Priyanka's fame in America isn't solely based on her acting career, as her philanthropic and activist work has also garnered attention and admiration. As a UNICEF Goodwill Ambassador, she has worked tirelessly to improve the lives of children around the world. Additionally, she has advocated for women's rights and gender equality, making her a powerful voice in these important global conversations. Her dedication to making a positive impact beyond the world of entertainment has further endeared her to American fans.
High-Profile Relationships: The Chopra-Jonas Connection
It's impossible to discuss Priyanka Chopra's fame in America without mentioning her high-profile marriage to American musician Nick Jonas. Their whirlwind romance and lavish wedding made headlines around the world, and their relationship has captivated fans ever since. As a couple, Priyanka and Nick have expanded each other's fanbases, with many American fans of Nick Jonas becoming more familiar with Priyanka's work and vice versa.
Conclusion: A Star on the Rise
In conclusion, Priyanka Chopra's fame in America can be attributed to a combination of her successful crossover to Hollywood, her presence in American media, her trailblazing status as a South Asian icon, her strong social media presence, her philanthropic work, and her high-profile marriage to Nick Jonas. With her undeniable talent, charisma, and dedication to making a positive impact, it's clear that Priyanka Chopra will continue to rise in fame and popularity in America and beyond.